Props to my nigga Allen for introducing me to this decktype, helping me with the first few builds, and showing me just how capable this deck really is.
Inzektors are a theme that debuted in Order of Chaos, and are shaping to be one of the first really competent Insect based archetypes. The deck boasts consistency, simplified destruction access, the ability to drop Rank 3 Xyz monsters at the drop of a hat, and a core that is a self-perpetuating +4. But let's take a look at each of the members first hand:
Once per
turn
: You can
equip
1 "
Inzektor
"
monster
from your
hand
or
Graveyard
to this card. While this card is equipped to a monster, that monster's
Level
is increased by 3, also it gains
ATK
and
DEF
equal to this card's ATK and DEF. While this card is equipped to a monster: You can
send
this
Equip Card
to the Graveyard to
target
1 card on the
field
;
destroy
that target.
Inzektor Hornet
is the deck's heartbeat. He can be equipped to any of the Inzektor monsters and pop a card, and using him allows you to activate the equipped Inzector's effect as well, resulting in more pluses. Hornet serves as the deck's answer to Fossil Dyna, Thunder King, Archlord Kristya, large Synchro monsters, and even defensive pivots like Gachi Gachi and Zenmaines, as well. Hornet's contribution to a standard Inzektor loop allows you to destroy 2 cards on either side of the field per turn, clearing the way for an Xyz summon once your combo is complete. Run 3, or don't run Inzektor.
Once per
turn
: You can
equip
1 "
Inzektor
"
monster
from your
hand
or
Graveyard
to this card. If an
Equip Card
(s) is
sent
to your Graveyard while equipped to this card (except during the
Damage Step
): You can
Special Summon
1 "Inzektor" monster from your
Deck
, except "Inzektor Dragonfly". While this card is equipped to a monster, that monster's
Level
is increased by 3.
Where Hornet is the heartbeat of the deck, Inzektor Dragonfly is its muscle. After Hornet pops a card, being sent from Dragonfly will allow you to special summon another Inzektor from your deck, except Dragonfly herself. This means you can grab Centipede, (which I'll cover in just a second) Hornet, or a 2400 beater/defender in Giga-mantis/Weevil respectively. In most cases, you'll be grabbing Centipede, popping another card, and rounding the play off with your Rank 3 of choice. Run 3.
Once per
turn
: You can
equip
1 "
Inzektor
"
monster
from your
hand
or
Graveyard
to this card. If an
Equip Card
(s) is
sent
to your Graveyard while equipped to this card (except during the
Damage Step
): You can add 1 "Inzektor" card from your
Deck
to your hand. While this card is equipped to a monster, that monster's
Level
is increased by 3.
And Inzektor Centipede rounds the loop off perfectly. Your ideal summon off of Dragonfly is this guy, because when Hornet pops a card being sent from Centipede, you get to search any Inzektor monster you want, which means searching Dragonfly will allow you to do more ridiculous plays next turn. Functioning as a 2100 beater with Hornet and his excellent synergy with Duality are also worth mentioning. Run 3.
Now, when I say "the loop", I am referring to the combo Dragonfly, Hornet, and Centipede create that refuels itself every turn. To explain:
Equip Hornet to Dragonfly, send Hornet, destroy one card.

Activate Dragonfly's effect, Special Summon Centipede.

Equip Hornet to Centipede, destroy one card.

Activate Centipede's effect, searching any Inzektor (preferably Dragonfly).

Xyz into a Rank 3 of choice or leave both on the field, both have advantages.
By searching Dragonfly. you are able to repeat this process every turn, which is the draw that makes this deck so deadly.
Other Members:
http://yugioh.wikia....cter_Gigamantis
Inzektor Giga-mantis is searchable by Centipede and summonable by Damsel, and when sent to the grave while equipped (ie Hornet or MST), it fetches a graveyard Inzektor, which can help provide additional plays if you've got Damsel or Centibeet lying around, and whichever Inzektor it is equipped to will get its effect off twice in that chain. Giga-mantis also isn't a dead draw, as he can equip himself from the hand to pump any Inzektor to 2400 ATK, mitigating a possible Veiler and giving a Dragonfly/Centipede the bulk they might need to survive another turn. Run 1.
Actually, Dragonfly will trigger twice, and they'll form a chain.

Chain Link 1: Dragonfly triggering because Hornet sent itself
Chain Link 2: Dragonfly triggering because Giga-Mantis was destroyed OR Giga-Mantis triggering because he was destroyed
Chain Link 3: Whichever you didn't put as Chain Link 2

Build the chain so that whatever you don't want to allow your opponent to Solemn Warning is at CL2.

It's to be noted that Hornet destroying Giga-Mantis is very often an OTK because of the fact that the combo drops three Inzektors by itself.
http://yugioh.wikia....tor_Giga-Weevil
Inzektor Giga-weevil is the same as Giga-mantis except for his boost; he boosts to 2600 in Defense. Because most Inzektors will be summoned in Attack, Mantis is typically superior, but in a build focuses around using the graveyard-summoning effects of Mantis, Weevil is necessary, as the effect of either monster can only activate once per turn. Run 0-1.
http://yugioh.wikia....i/Inzektor_Gruf
Inzektor Gruf is a recent addition from GAOV, and he's fairly interesting. By sending him as an equip to the grave, he pumps one monster you control's level by one or two; allowing Inzektors to do two things: Play Rank 4s and 5s and have very solid plays when the opponent is failing to commit to the field. Many OCG builds are using Gruf, and for good reason. Gruf is solid at anywhere from 1-3.
Other support:
http://yugioh.wikia....rd_Zect-Calibur
Zektcalibur is an interesting card that boosts an Inzektor's power by 800 and turns the Inzektor into a floater. While it may not seem to have a place in the normal build, builds have been constructed to use it to its fullest potential, and it aids the matchup this deck has against Evolzar Rabbit, arguably its worst one.
http://yugioh.wikia....i/Variable_Form
It increases the extent of your loop and allows you to grab equipped monsters, but is largely win more, slow, and unnecessary.
http://yugioh.wikia....iki/Armor_Blast
A themed Icarus Attack appears to be a godsend, but the deck appreciates Hornet's ability to destroy any type of card (face-up or face-down) and likes to complete its loop.
However Armor Blast has seen sparse play in the sideboard, and serves as a unique out to some irritating face-ups (Fiendish Chain, Skill Drain, Thunder King, etc.) so don't disconsider it entirely.
Additional Monsters:
Genex Ally Birdman is quite good with its ability to bounce either a Centipede or a Dragonfly once the loop is completed, and grants access to niche Synchros like Locomotion R-Genex and Underground Arachnid. Now that Trish has been banned, Genex Ally Birdman sees less viability, but Gruf adds the interesting dimension of making an Inzektor level 5 allowing for access to Stardust, which is worth looking into. Run 0-1.
Armageddon Knight dumps Hornet in the grave upon summon to get the loop going, and is a level 4 allowing for alternate possibilites with synchro/xyz plays. Armageddon Knight is largely considered to be a factor in making the deck more consistent, but is sufferingly mediocre if Hornet is already accessible. Run 0-2.
Dark Armed Dragon is excellent in this deck, because it provides it with a very meaty and very scary beater, and can banish Dragonflys from your grave which can then be reused by Leviair. Run the legal copy that you can.
Tour Guide from the Underworld fetches the obvious Sangan as well as herself, which will let you get that Hornet/Dragonfly you need to get going, or to go into Leviair in case you've got a graved Hornet and a banished Dragonfly. Also provides access to the many Rank 3s this deck runs inherently. She provides a solid normal summon when your opponent isn't doing much of anything and is extremely powerful with Call of the Haunted, which is now unlimited. Tour Guide is not mandatory to run, but she isn't to be disregarded simply because of her price tag. If you're not running Tour Guide, you should be running something that's netting you the same type of advantage she provides.
Spirit Reaper serves 2 roles; it protects your LP while you stall for your Hornet draw, or whatever it is you're waiting on, which is particularly helpful against Rabbit, as Reaper will buy you more time that just about anything else in the deck. Setting Reaper and then Hornet ravaging a field clears a path for a direct attack. Run anywhere from 0-3, it's all about preference.
Doom Dozer is similar to DaD, but he's a bit more simplistic; just a huge beater that removed a few Insects. Still excellent for combos with Leviair and general pressure; and has a wide range of things to make him live, such as Maxx "C", Underground Arachnid, and Number 20: Gig-Anto Brilli-ant, Damsels, and Centibeets. Run 0-2.
Extra Deck:
When this card is Xyz Summoned: You can equip 1 monster from either player's Graveyard to this card. This card gains ATK and DEF equal to half of the Equip Card's ATK and DEF, respectively. Once per turn: You can detach 1 Xyz Material from this card to target 1 face-up card you control and 1 face-up card your opponent controls; send them to the Graveyard.
Exabeetle is Inzektor's sole Xyz (in the TCG) and it's a bit of an oddity. Inzektors (when equipped with Hornet/Dragonfly/Ant/Centipede) have their levels boosted by three, which means the likes of Dragonfly, Centipede, and Hornet can make this monster, but you're not going to drop it too much. Its effect is something similar to Scrap Dragon, only a bit more specialized (face-ups only), but two advantages it has over Scrap Dragon is that it sends the the cards to the graveyard (which gets around Shi En, Stardust, Gantetsu, Musakani, etc) and that it also equips a monster to itself upon summon, which it can use for the first use of the effect if necessary, so the first time it's essentially a +1. Running it in your extra is by no means necessary because of the lofty summoning condition, but do so if you have the room.
This deck makes Rank 3s like it's no trouble at all. Leviair fetches banished Dragonflys from Dark Armed, Doom Dozer, Lair Wire, Allure, Black Luster Soldier, etc. Run 2-3 in the extra. Leviair is the backbone of many of the deck's power plays/comebacks. It's that good.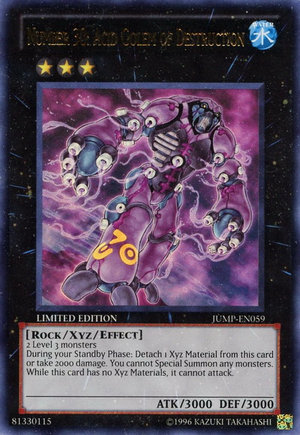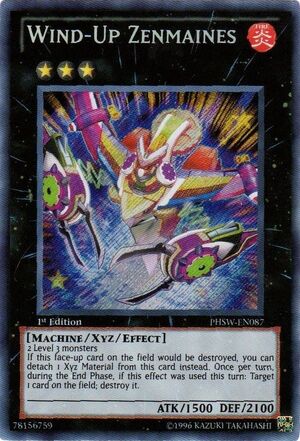 Your rank 3s of choice, each serves a different purpose.
Leviathan/Golem serve as beaters, Zenmaines as an irritating defender, and Giga Brilliant pumps your on-field monsters by a small amount, is an Insect, and is a Light if you choose to run Black Luster Soldier.
INTERACTIONS WITH POPULAR CARDS IN THE METAGAME:
Effect Veiler
-Effect Veiler stops the loop before it can begin. Dragonfly getting Veilered hurts, so siding Debunks is very much recommended. Giga-mantis, as mentioned before, mitigates this, but being able to play around this card with Call/Dozer/Giga-mantis is a must.
Maxx "C"
-Maxx doesn't do a lot against this deck, shockingly. Chaining it to Dragonfly nets them the first draw, but if you don't want to grant your opponent a second draw, then simply don't Xyz after the loop is finished. If both your Dragonfly and Centipede are destroyed on your opponent's turn you still have your in-hand Dragonfly to go off with next turn, and not destroying your Dragonfly/Centipede can prove to be very fatal to them.
Gorz the Emissary of Darkness
-Gorz simply becomes the 2 cards necessary for Dragonfly to complete its loop, and if the loop is already finished, and Gorz is summoned before Dragonfly has the luxury of being able to destroy it, all you have to do is Xyz into Zenmaines for a defensive play to protect you from Gorz, or Acid Golem to make sure it cannot be run over.
Thunder King Rai-Oh
-TKR isn't a menace for this deck, as Hornet simply destroys it and moves on with life. Even Centipede doesn't care too much, as it can equip Hornet, destroy TKR and get a search, or simply beat over it. Without Hornet, it becomes much more difficult to deal with, but it shouldn't be a threat most of the time. Gigamantis also turns any Inzektor into a big enough beater to run over Rai-oh if you're desperate.
Evolzar Dolkka/Laggia
-Get rid of these niggas as best you can.
Sample Decklist:
21 Monsters:
3 Inzektor Dragonfly
3
Inzektor
Hornet
3
Inzektor
Centipede
3 Tour Guide from the Underworld
3 Maxx "C"
1 Inzektor Gruf
1 Spirit Reaper
1 Effect Veiler
1 Inzektor Giga-mantis
1 Sangan
1 Dark Armed Dragon
9 Spells:
3 Mystical Space Typhoon
1 Allure of Darkness
1 Dark Hole
1 Monster Reborn
1 Foolish Burial
1 Heavy Storm
1 Pot of Avarice
10 Traps:
3 Call of the Haunted
2 Solemn Warning
2 Torrential Tribute
2 Fiendish Chain
1 Solemn Judgment
Extra Deck:
2 Leviair the Sea Dragon
2 Wind-Up Zenmaines
1 Number 20: Gig-anto Brilli-ant
1 Number 30: Acid Golem of Destruction
1 Number 17: Leviathan Dragon
1 Number 39: Utopia
1 Adreus, Keeper of Armageddon
1 Tiras, Keeper of Genesis
1 Number 61: Volcasaurus
1 Gaia Dragoon, the Force of Lightning
1 Lavalval Chain
1 Number 50: Black Corn
1 Chimeratech Fortress Dragon
This deck can also be ran in conjunction with Wind-Ups, because Zenmaighty is a Rank 3, and the potential of obliterating your opponent's field and hand with Dragonfly/Wind-Up Hunter combos is tantalizing.