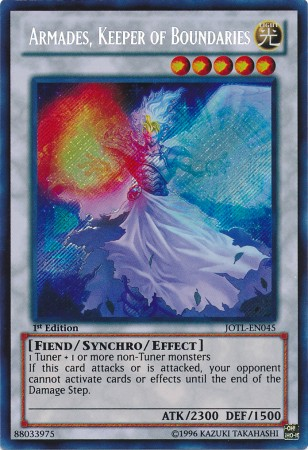 1 Tuner + 1 or more non-Tuner monsters

If this card attacks or is attacked, your opponent cannot activate cards or effects until the end of the Damage Step.
How come no one is talking about this card? It's pretty much the best card you can drop against Bujins, and it has so much utility in other situations. In Mermails it pretty much lets you OTK without fear.